︎ Events
---
---
---
Workshop: Resilience & Resistance x Mobile Movement Film Series: Editing Across Forms With Allie Costa in Collaboration with Media Center
November 20, 2020 | 1:00pm - 3:00pm @ Movement Lab's Virtual Lab
This introductory workshop series gets you started making movement films with your mobile phone. From editing a remotely shot choreographed piece together, or even creating live cuts on Zoom. In this workshop, we seek to peel back the curtain on what is onsite and what is edit. Join the Movement Lab's Post-Baccalaureate Fellow
Allie Costa
and the Media Center's
Josalynn Smith
and
Eva-Quenby Johnson
as they teach editing for your Mobile Movement Film, using available editing apps and much much more!
---
---
Moving Body—Moving Image: Aging and Othering
April 4, 2020 12:00pm - April 5, 2020 6:00pm @
MBMI Website
The biennial Moving Body—Moving Image Festival gives voice to social themes using the hybrid form of filmmaking known as ScreenDance. Curated by festival founder and assistant professor of professional practice Gabri Christa, this year's daylong event explores the portrayal of the moving aging body on screen and includes films, installations, and a special conversation with two guest artists.
---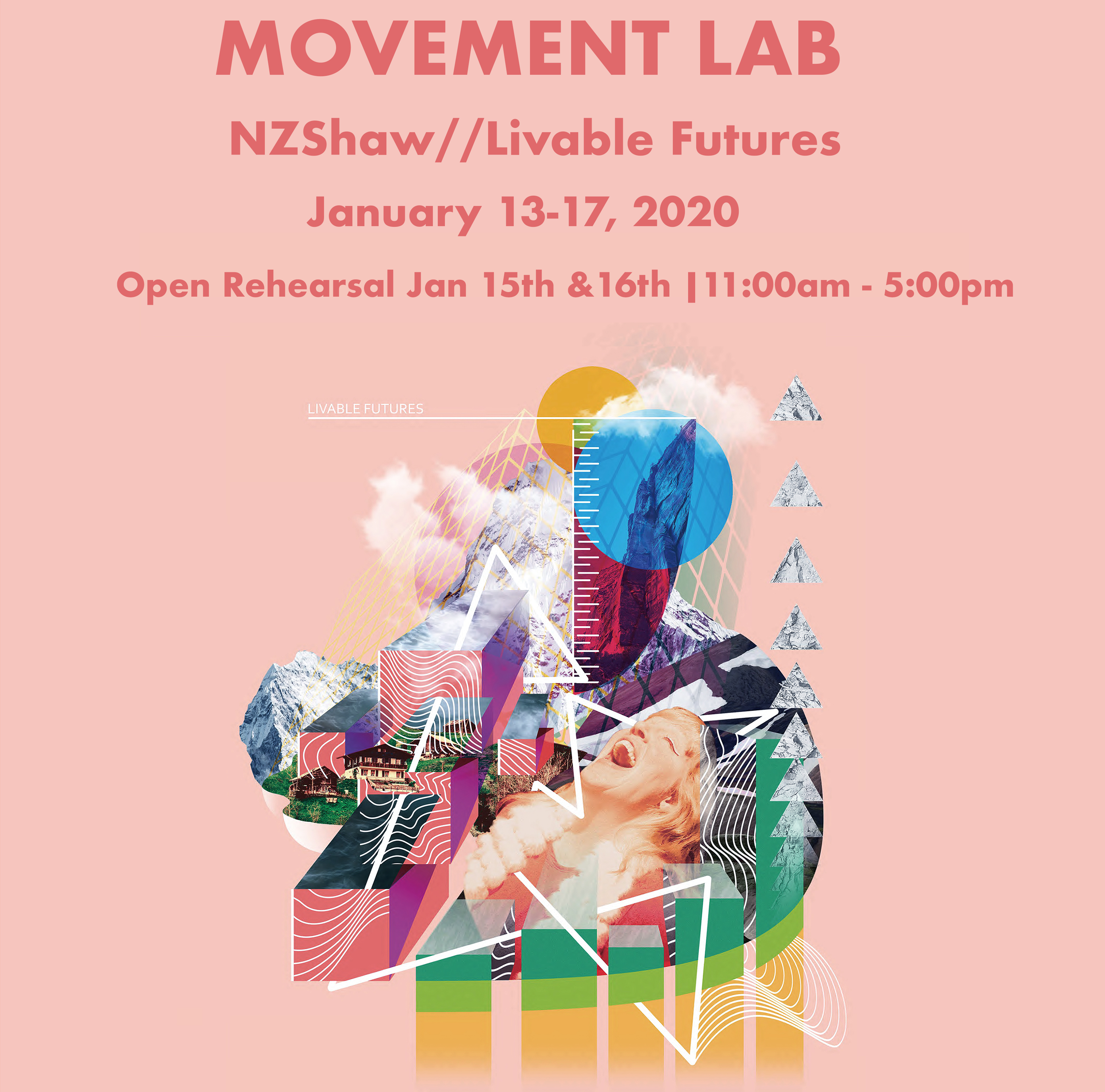 Livable Futures: Climate Gathering at Barnard College Movement Lab
January 15, 2020 | 11:00am & January 16, 2020 | 3:00pm @ Movement Lab, Milstein Center LL020
The Livable Futures performance rituals, CLIMATE GATHERING, will begin an international tour in 2020 starting with a residency at Barnard's
Movement Lab
in NYC Jan 15 at 11am and Jan.16 at 3pm.
Climate Gatherings integrate performance and creative community dialog to turn toward climate change and create space for feeling into action. Audiences enter into a charged and charismatic space of sound, light, motion and contemporary ritual. Audiences are intentionally kept small so the experience can be as immersive as possible.
---
Workshop 5: Exploring Motion Capture with Allie Costa
November 8, 2019 | 12:00pm - 2:00pm @ Movement Lab, Milstein Center LL020
Learn how to use the Lab's different types of motion capture tools and set up situation based theatrics to investigate the relationship between captured and live movement.