︎ Events
Co+life Performances with Dishman + Co. Choreogrpahy
October 27, 2021 | 8:00 - 8:45pm @ Center for Performance Research (
map
) | Tickets: $15
Co+life is a workshop and performance event addressing the urgent need for new cultures of true care within the dance industry. Each Co+Life draws together 20 dance artists to engage Dishman + Co.'s deep listening creative process, building a short collaborative dance work under a shelter of radical care. The workshop culminates in performances and professional video capture that celebrates these brilliant individuals as they bravely embody our shared humanity. Collaborating Dance Artists: Wednesday, 10/27 - Katerina Belmatch, Natalie Cantalino, Marisa Clementi, Allison Costa, Heather Dutton, Hannah Franz, Jenna Hanlon, Abigail Linnemeyer, Anne Marie Robson Smock, and Kayla White.
Thursday, 10/28 - Rohan Bhargava, Andrew Collins, Michaela Esteban, Alyssa Faye, Jamie Kleinschnitz, Andie Knudson, Nisani Lopez, Kathryn McKenzie, Lydia Perakis, and Jenna Purcell.
---
︎ Past Events Include:
---
Installation: "Time Enough" by Allison Costa
August 30, 2021 - September 15, 2021 | M-F 12:00pm - 5:00pm @ Barnard College Movement Lab, Milstein Center LL020
This installation presents "
Time Enough
,"
Allison Costa
's Post-Baccalaureate creative research project studying our perception and experience of time through dance and technology. It is composed of 10 smaller-scale experiments, or "clocks," each exploring a different element of Allison's research. The installation will use immersive and interactive projection to lead participants in a reflection on time that not only presents Allison's research but also allows participants to see themselves within the projected experiments (or "clocks") with the hope of displaying and celebrating their own experience of time through movement and technology.
---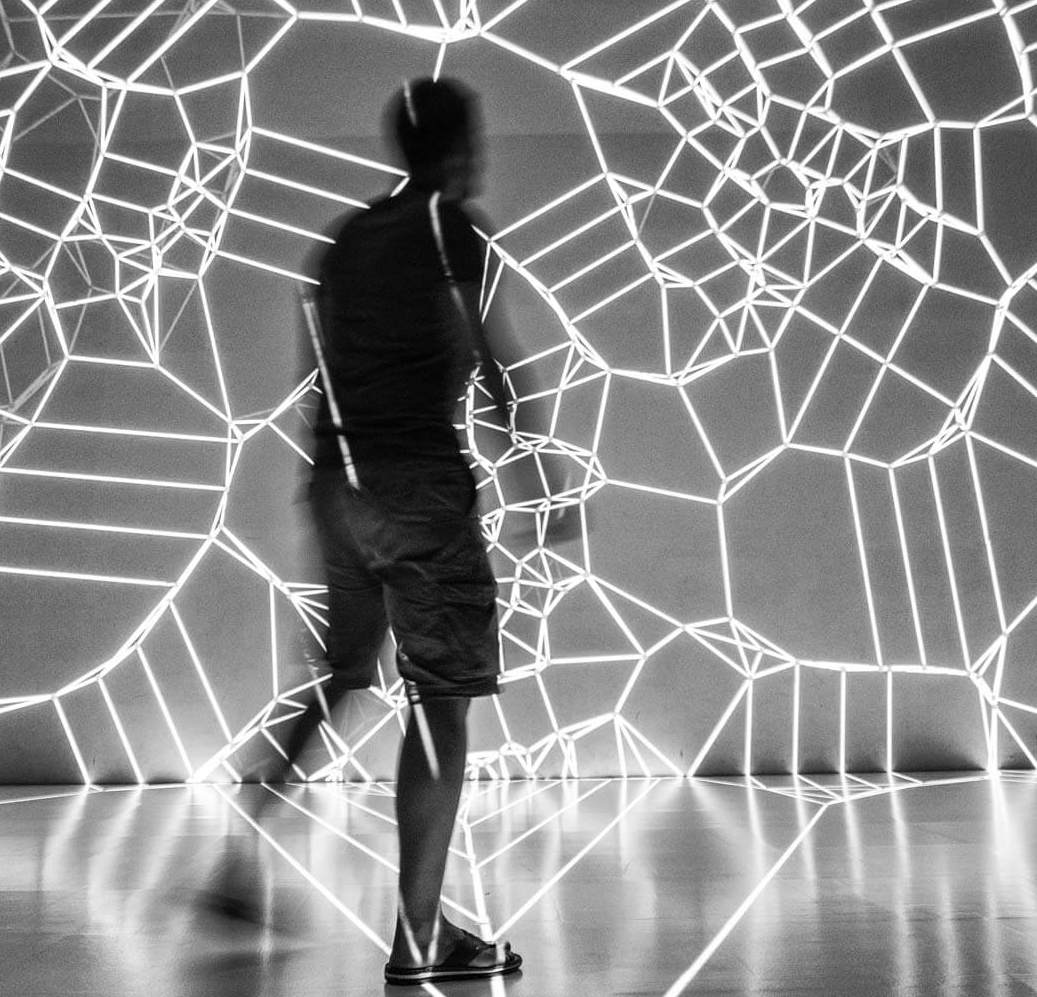 A Manifesto for Creative Producing
September 8, 2021 | 9:00am - 10:00am EST @ Arts Electronica Festival "A New Digital Deal"
As interdisciplinary collaboration emerges as a vital linchpin in an increasingly interconnected world, the role of Creative Producer is coming to the fore. We appear across industries and sectors, and can broadly be identified by a common commitment to collaborative process, relationship building, and creative problem solving. For many, having self-defined and developed our practice independently, we are now looking for community and collective professional identity. 22 creative producers across 10 countries and 4 continents will gather to critically reflect on our role and the impact it has on the New Digital Deal, and co-author a manifesto for Creative Producing.
During the festival session Lizzie Crouch and Nicholas Medvescek will bring together the creative producer cohort to reflect on their experiences during the six week program and discuss how, through greater definition of the role, approaches and values, and the establishment of a community we aim to have greater impact as Creative Producers.
The 22 Creative Producers: Allison Costa (US), Ana Prendes (GB), Christiana Kazakou (GB), Cui Yin Mok (SG), Hyash Tanmoy (IN), Illya Szilak (US), Ilona Puskas (HU), Justin Berry (US), Kavita Gonsalves (AU), Kazz Morohashi (GB), Kofi Oduro (CA), Komal Jain (IN), Lizzie Crouch (GB), Madhushree Kamak (IN), Maria Kuzmina (RU), Mark Bolotin (AU), Matt Gingold (AU), Nicholas Medvescek (US), Ravin Raori (GB), Robin Reid (US), Viviana Quea (AT), Zeynep Birsel (NL)
---
---
Come see our Post-Baccalaureate Fellow
Allison Costa
and Student Artists-in-Residence
Nkima Stephenson
and
Elise Logan
present their work! See how these emerging artists have utilized the Movement Lab to explore in their different individual long-term projects and offer feedback as they move to new places in their experimentations.
RSVP Required
---
"A Certain Slant of Light" in Festival of Spooky Action at a Distance 2021
April 3, 2021 | 1:30-2:00pm EDT @
elektron.art
"A Certain Slant of Light," created by Allison Costa, Feli Navarro, and Umlilo Siya Ngcobo, illuminates the process of exploring connectivity across the multidimensional spaces we inhabit. How do we breathe, move, and share together?
The performance was developed in the frame of "fruitful misunderstandings" online residency program between February-March 2021 under the theme of "MANIFESTO," where 6 art professionals were selected through an open call to join in an exploration. Culminating in online performances presented at e⁻lektron's second Festival Of Spooky Action At A Distance. The festival continues explorations on the field of transdisciplinary performing arts and shares works in the context of the phenomena of spooky action at a distance which was first described and named by Albert Einstein.
---
As a part of "fruitful misunderstandings" residency program, MANIFESTO, one of the residency collectives invites 10 participants to join them in an exploration of togetherness during the month of March 2021. The Collective is working on a relaxing performance ritual exploring breathing, moving and sharing together and being present in our bodies through a virtual space and will conduct one workshop around these ideas, with a performance between 1st and 5th of April 2021.
---
---
Workshop: Resilience & Resistance x Mobile Movement Film Series: Editing Across Forms With Allie Costa in Collaboration with Media Center
November 20, 2020 | 1:00pm - 3:00pm @ Movement Lab's Virtual Lab
This introductory workshop series gets you started making movement films with your mobile phone. From editing a remotely shot choreographed piece together, or even creating live cuts on Zoom. In this workshop, we seek to peel back the curtain on what is onsite and what is edit. Join the Movement Lab's Post-Baccalaureate Fellow
Allie Costa
and the Media Center's
Josalynn Smith
and
Eva-Quenby Johnson
as they teach editing for your Mobile Movement Film, using available editing apps and much much more!
---
---
Moving Body—Moving Image: Aging and Othering
April 4, 2020 12:00pm - April 5, 2020 6:00pm @
MBMI Website
The biennial Moving Body—Moving Image Festival gives voice to social themes using the hybrid form of filmmaking known as ScreenDance. Curated by festival founder and assistant professor of professional practice Gabri Christa, this year's daylong event explores the portrayal of the moving aging body on screen and includes films, installations, and a special conversation with two guest artists.
---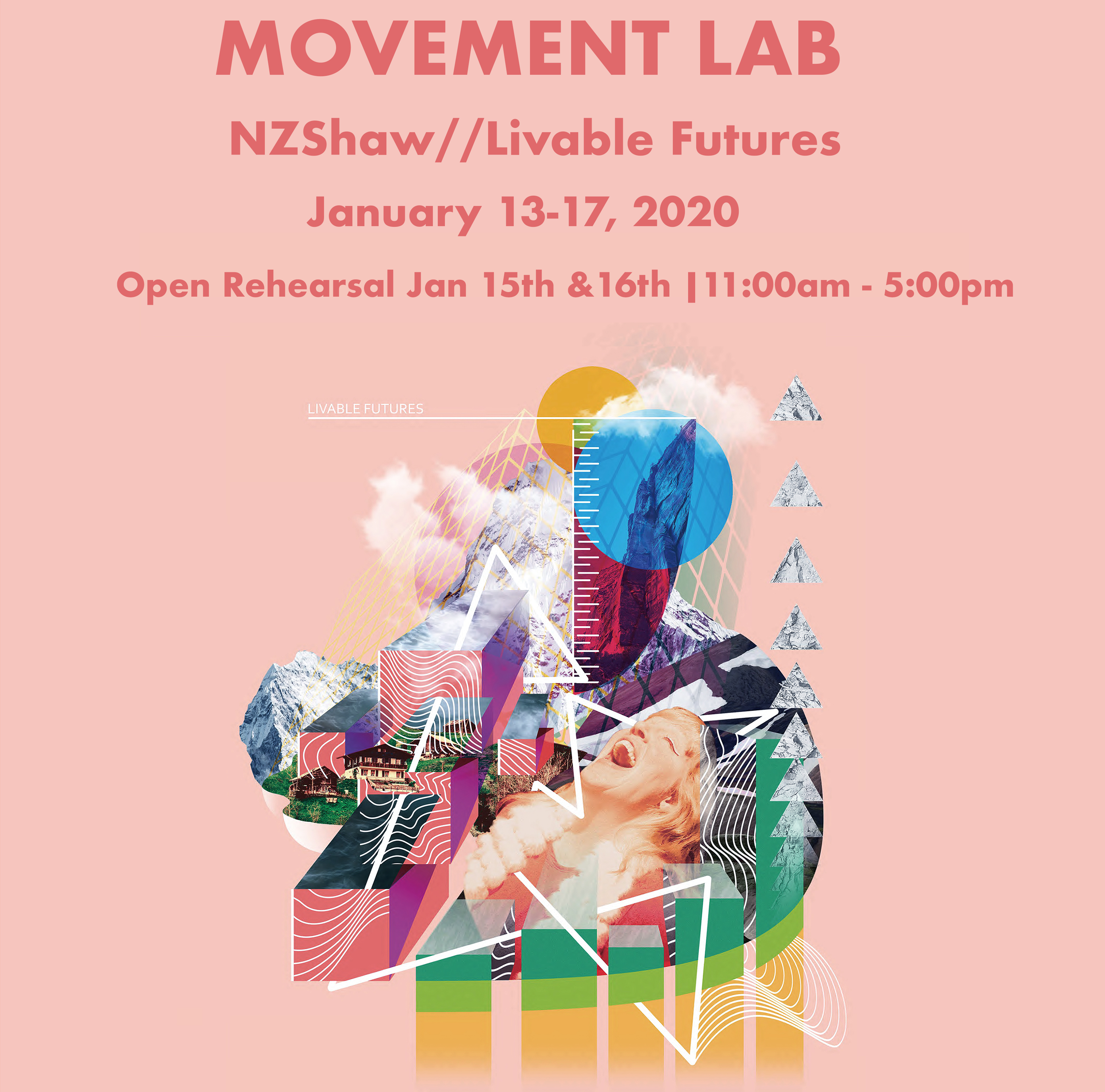 Livable Futures: Climate Gathering at Barnard College Movement Lab
January 15, 2020 | 11:00am & January 16, 2020 | 3:00pm @ Movement Lab, Milstein Center LL020
The Livable Futures performance rituals, CLIMATE GATHERING, will begin an international tour in 2020 starting with a residency at Barnard's
Movement Lab
in NYC Jan 15 at 11am and Jan.16 at 3pm.
Climate Gatherings integrate performance and creative community dialog to turn toward climate change and create space for feeling into action. Audiences enter into a charged and charismatic space of sound, light, motion and contemporary ritual. Audiences are intentionally kept small so the experience can be as immersive as possible.
---
Workshop 5: Exploring Motion Capture with Allie Costa
November 8, 2019 | 12:00pm - 2:00pm @ Movement Lab, Milstein Center LL020
Learn how to use the Lab's different types of motion capture tools and set up situation based theatrics to investigate the relationship between captured and live movement.