Livable Futures: Climate Gathering
—
collaborative creative technologist
The Livable Futures project was in residency at Barnard's Movement Lab January 13-17, 2020. Norah Zuniga Shaw, the Movement Lab's Winter Artist-in-Residence, and her creative team worked on interaction design for their
Livable Futures: Climate Gathering
transmedia performance rituals.
Livable Futures
in an international grassroots network of artists, scholars and activists seeking to share resources and foster creative solutions to survival under planetary conditions of unpredictability and crisis.
Climate Gathering integrates performance and community dialog to turn toward climate change and create space for feeling into action. Climate Gathering creates a charged charismatic space for facing loss and finding communion.
︎
︎
Allison worked as the Movement Lab's lead creative technologist, helping to restage and transform the performance ritual to fit the Lab's space and filling the role of technical director during the Open Rehearsals held on January 15th & 16th.
Visit Livable Futures: Climate Gathering ︎︎︎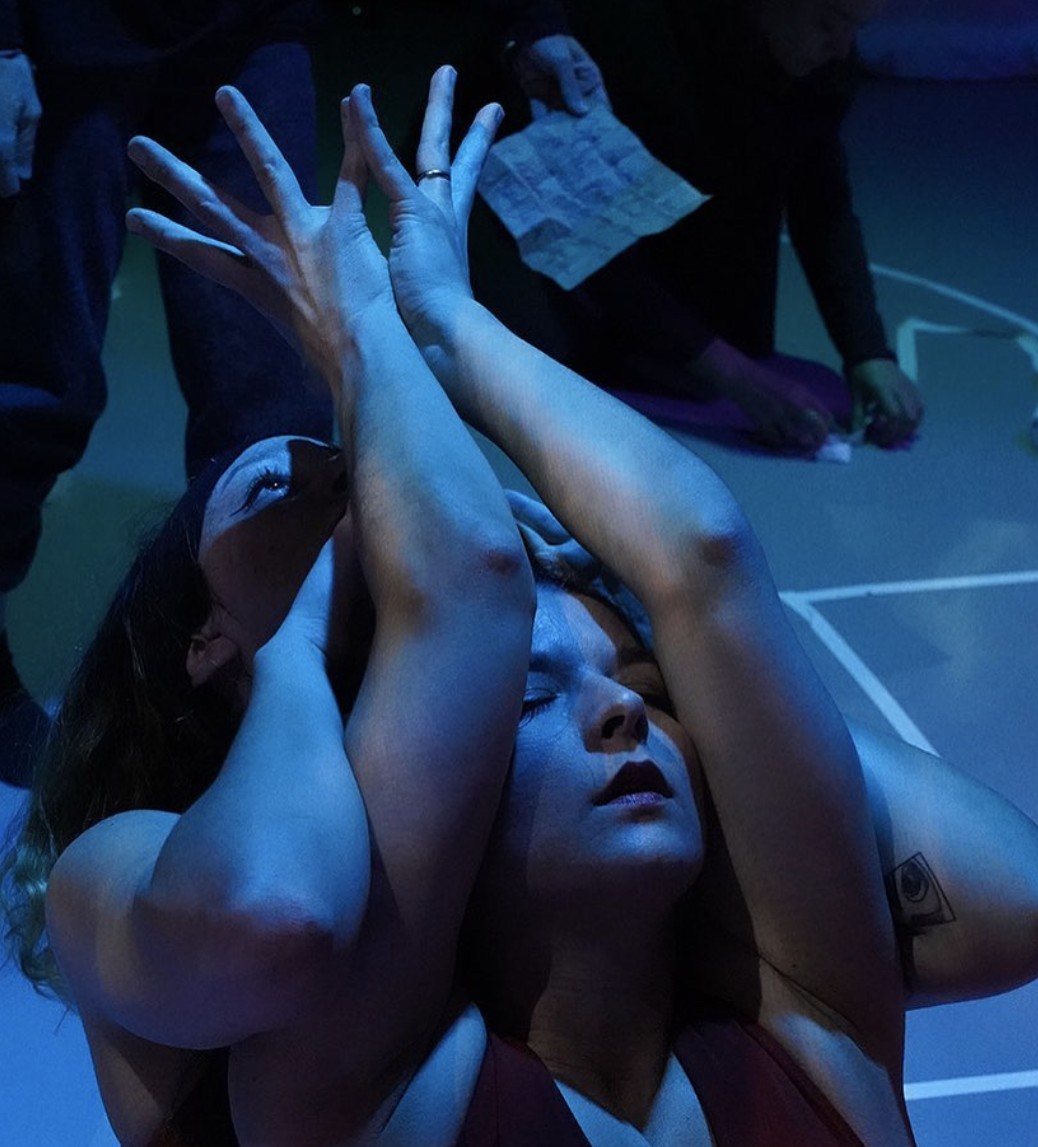 Livable Futures: Climate Gathering open rehearsals at Barnard College's Movement Lab, January 2020. Photos by Guy de Lancey.