Untethered
a multi-media performance collaboration between Nona Hendryx and Allison Costa

—
collaborative creative technologist, new media artist



"Untethered" is a multi-media performance designed by
Nona Hendryx
during her
artistic residency
at the
Movement Lab of Barnard College, Columbia University
. The project is ultimately about interpreting and translating sounds of the soul with visuals. Nona uses
Mi.mu Gloves
to activate sound sources through movement, creating improvised SoundPlays untethered from any cables, allowing for real-time exploration of space and time, technology, words, music and movement. Nona performs in an immersive environment created from projected virtual worlds, containing custom designed avatars animated with Nona's own motion captured movement. The projections explore the duality of life with the interaction of two main avatars: one who is tethered to the world with all of its obstacles and complications, and one who is untethered from the world with the ability to float and see beyond.
A
work-in-progress performance of Untethered
was presented at the Barnard College Movement Lab on November 4th, 2021. This was a first look at this project, as the goal is to develop it into a full-length production.
︎
︎
Allison worked as the creative technologist and new media artist for the piece. She was responsible for avatar creation and animation, 3D world building, and the projection design and production. This piece is being created, developed, and executed under the auspices of an Artist Residency at the
Barnard College Movement Lab
and made possible through the production and technical support of the
Movement Lab Team
.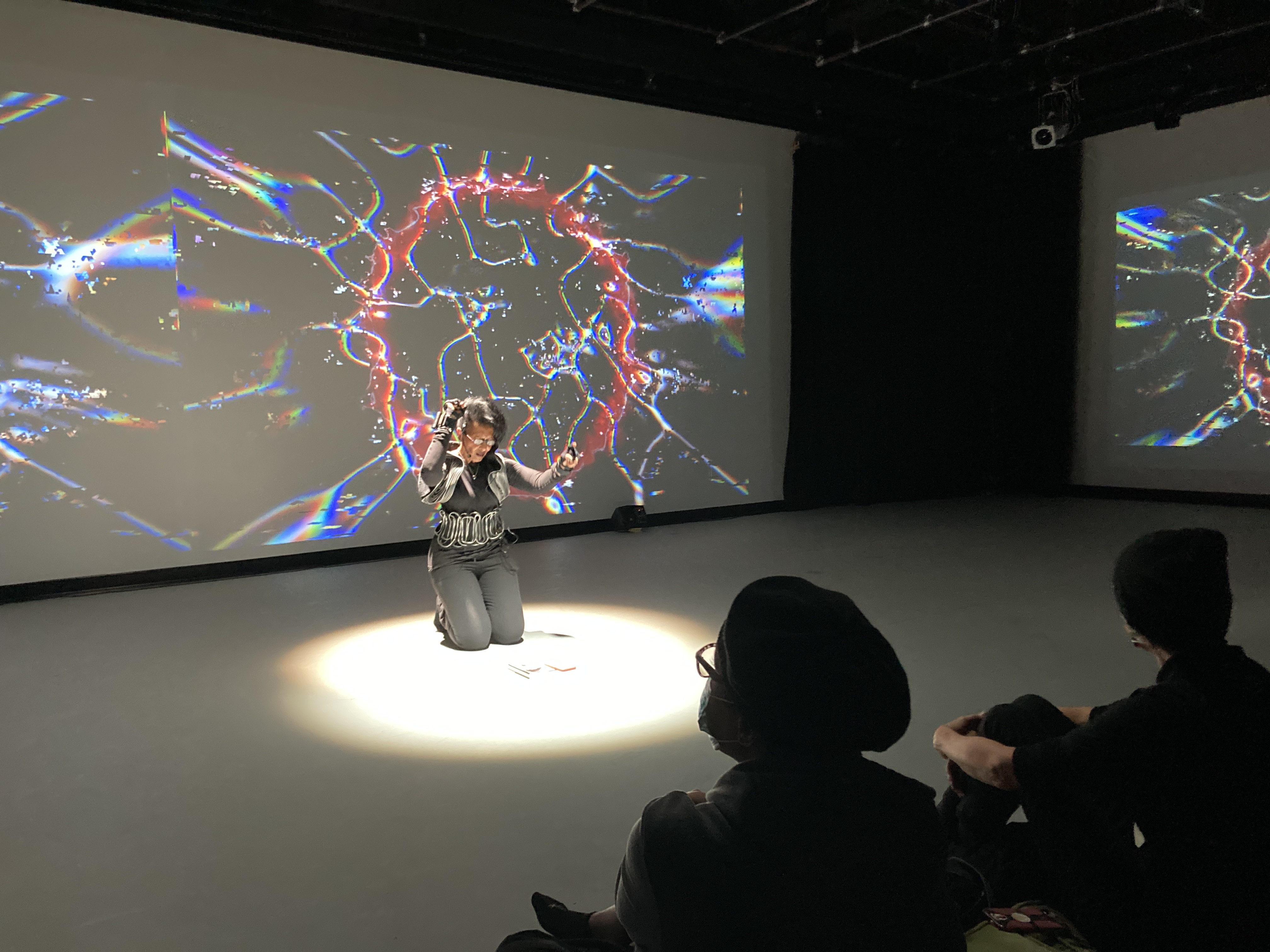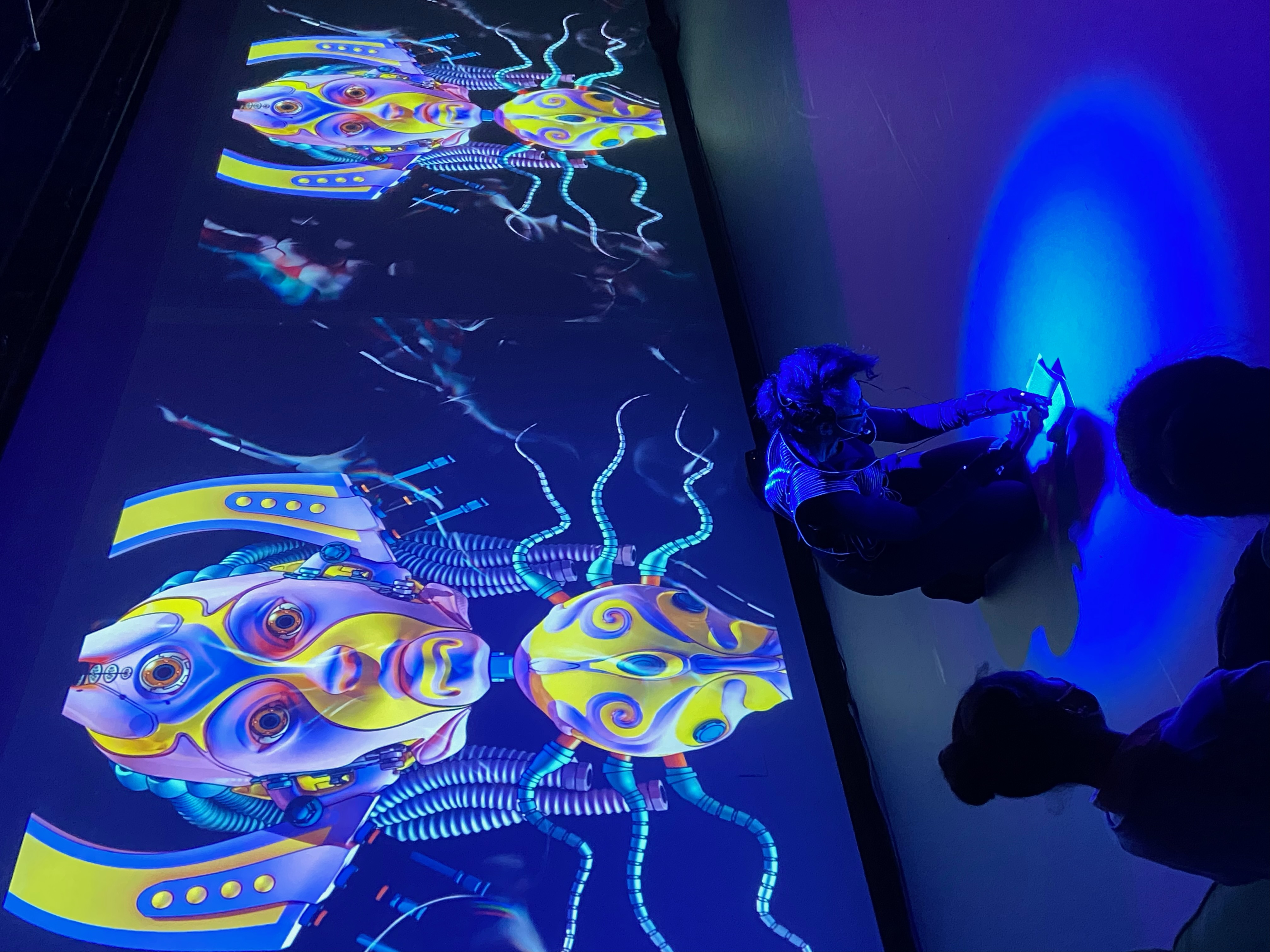 Nona Hendryx in work-in-progress performance of "Untethered" at The Movement Lab of Barnard College, Columbia University, November 2021. Projected visuals by Allison Costa. Photos and video by Allison Costa and Gabri Christa.