a 3D living gallery of movement and design
Screenshots of Open Mouths: The Last Organism's interactive website and 3D virtual gallery space, August 2020.


---

a biennial festival that gives voice to social and social justice themes in the hybrid form of movement filmmaking, known as ScreenDance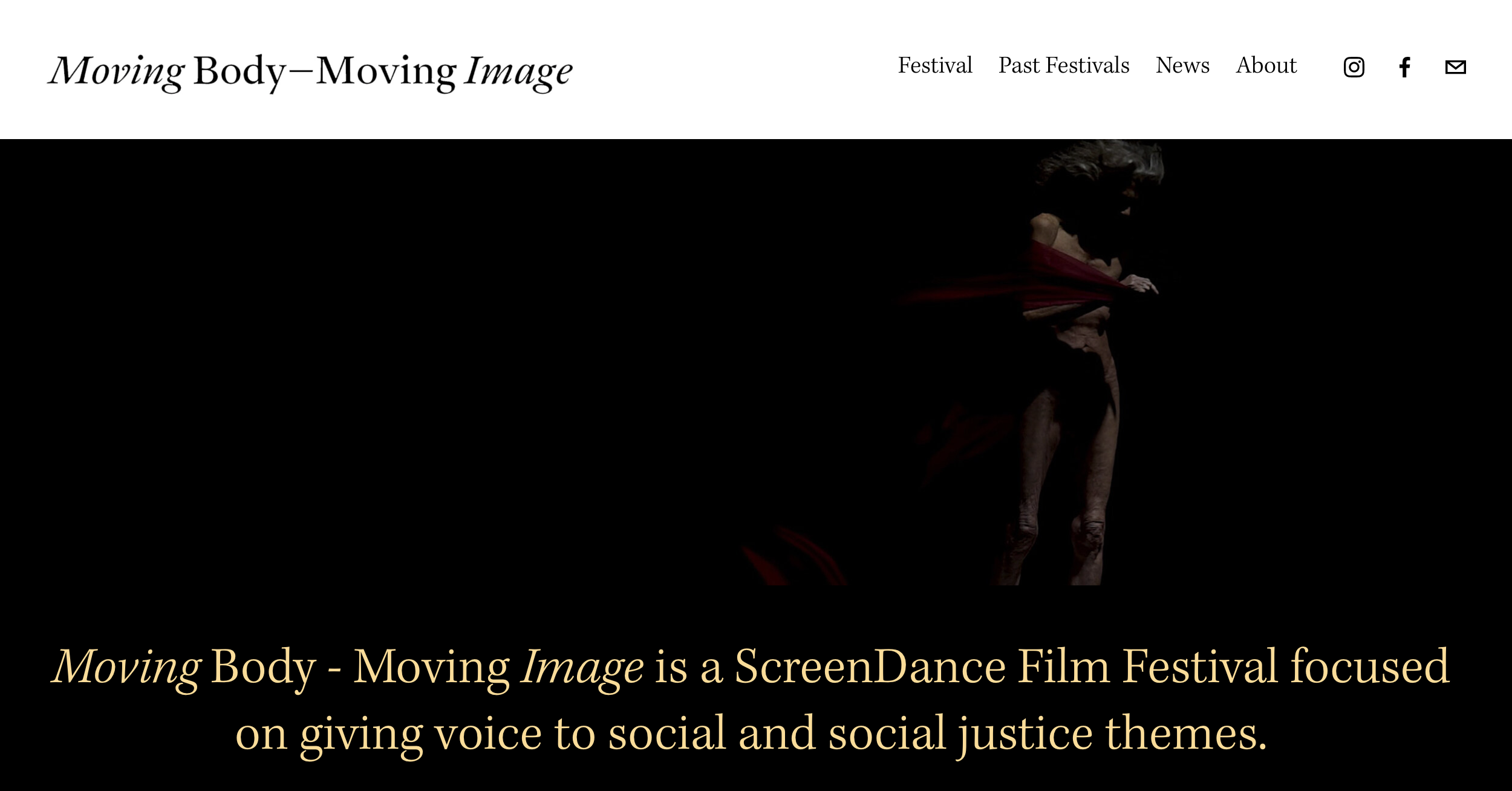 Moving Body-Moving Image 2020 Festival website front page & Festival poster. (Please double click on images for details.)


---

uncovering my movement biases with motion capture


Dancing with My Data: Dancing with My Self (excerpt), choreographed by Allison Costa and performed at Barnard College's Senior Creative Thesis Dance Concert, March 2019.